It goes without saying that the fireplace is a natural focal point of any room. Updating the look of your hearth can be as simple as switching out a few accessories. Whether you are looking for something fun and functional or purely for décor purposes, we have some great ideas to share that will fit every style without breaking the bank.
Fireplace Screens
A fireplace screen serves as a barrier between your functioning fireplace and the room. Typically, the frame is made of metal with a mesh panel. They provide an extra layer of protection from either the hot glass of a gas fireplace or the burning, sparking logs from a wood-burning fireplace. Fireplace screens are also a relatively inexpensive way to update the look of your hearth. Ranging from traditional and timeless to current and modern, there are many designs to choose from. For help choosing the right fireplace screen, click here.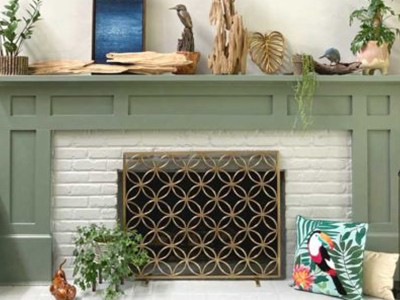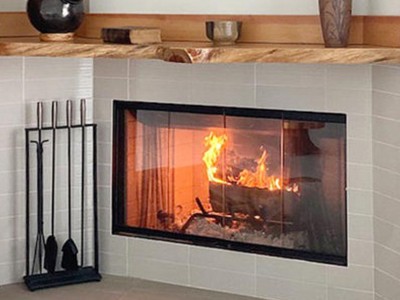 Tool Sets
While necessary for a wood burning fireplace, tool sets can bring a fun and nostalgic charm to gas or electric fireplaces. Most sets include one or more of the following: broom, brush, tongs, poker, shovel and bellows. Available in a wide array of styles and finishes, you're sure to find one to perfectly accent your space. Their slim design allows them to fit just about anywhere- even where space may be limited.
Hearth Centers & Log Holders
Wood holders are designed to organize and display firewood, logs or fire starter. They provide functionality for wood-burning fireplaces or a purely aesthetic appeal for gas and electric. Like a wood holder, a hearth center can organize and display logs or firewood with the added advantage of providing essential tools or accessories. As with most fireplace accessories, both are available in a variety of sizes, styles and finishes.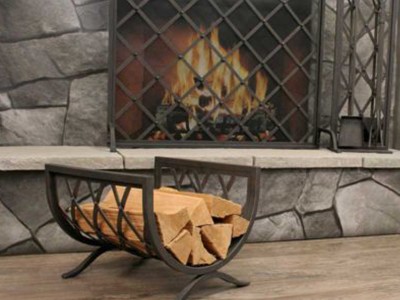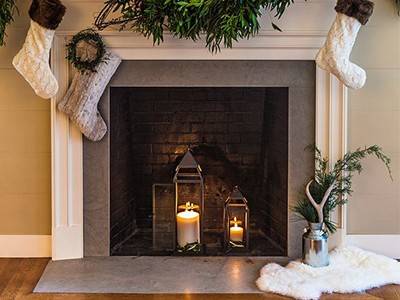 Lanterns
Decorative lanterns make for a great and inexpensive fireplace decoration. They're easy to use and provide an outdoorsy feel to your décor. They can be utilized with traditional candles or you can opt for a battery operated option. Many battery operated candles have a timer or even remote. This allows you to easily turn them on and off without having to constantly open or rearrange the lanterns. In addition, they are available in a large variety of sizes, making them perfect for every hearth.
Candelabras
Candelabras are a stylish way to add ambiance to your hearth. Whether you prefer real candles or a flameless option, a candelabra adds a warm glow to an unused fireplace. Additionally, they are extremely versatile and can be used inside the fireplace itself, on the hearth or along the mantel. Furthermore, they are available in a variety of sizes, styles and colors. You're sure to find one you love!
While we have highlighted a few of our favorite options, there are still many accessories to consider. Whether it be an oversized mirror, whimsical clock, hearth rug, greenery or holiday-themed décor. As always, we recommend to keep safety in mind when choosing décor.