A leaky chimney can lead to more problems than just a little bit of water. Problems that can put the safety and integrity of your chimney at risk. The good news, most water damage is easily prevented.
At Fireplace & Chimney Authority, we use a truly proven remedy to prevent water damage, Chimney Saver. We apply Chimney Saver to hundreds of homes in the Chicagoland area, and our Certified Masons are experts in waterproofing.
Over 100 Years of Combined Industry Experience
The Go-To For Chicagoland Chimney Services Since 1998
Certified with the National Chimney Sweep Guild
Certified with Chimney Safety Institute of America
Coupons and Discounts Are Almost Always Available!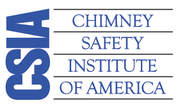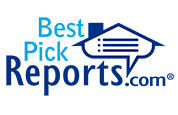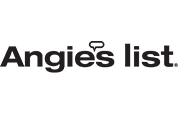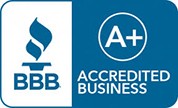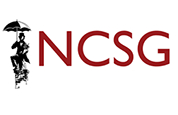 All Masonry Chimneys should be waterproofed, if not it could lead to some serious and potentially home threatening damage. Damage such as cracks and other structural problems. Luckily, our Certified Masons are experts at waterproofing chimneys and providing a longer lasting chimney without problems.
Chimney Waterproofing
As a preventive and life-extending measure, masonry chimneys should be coated with a water and solvent based sealer which can prevent almost all water from penetrating the masonry. Furthermore, the sealer will not allow water to become trapped inside the masonry, thus causing further damage. The result is a properly sealed chimney that will greatly reduce the likelihood of deterioration due to water damage.
Chimney Saver
We apply chimney saver to hundreds of chimneys throughout the Chicagoland area, and have been doing so for over 25 years. Protecting the chimney using chimney saver is a proven remedy for a longer lasting chimney without problems. The product offers a ten year warranty, 100% vapor permeable, non-glossy look, efflorescence/stain protection, freeze/thaw protection and is water based and environmentally friendly.
Chimney Leaks
We are Chicagoland's number One choice for diagnosing why your fireplace chimney or your furnace chimney might be bringing water into your home. We will completely inspect your chimney and repair the chimney to stop water coming into your home. Whether it is coming from the chimney crown, chimney flashing, chimney shoulders or through the brick itself.
Leaking Chimney Repair
We offer all chimney repair services including sealing of the chimney crown using the latest technology such as crown coat and crown seal, sealing and repairing of chimney flashing and sealing cracks, or tuckpointing where needed to stop the water penetration into your home. Leaking Chimney Repair should be done right, call us today if your fireplace or furnace chimney is leaking and we will come up with a solution to keep your home dry and safe.