Dimplex: Style Meets Efficiency
Dimplex is the world's largest electric heating appliance manufacturer. The brand has been one of the most trusted names in the industry for nearly 70 years. Let's explore what sets Dimplex apart from the rest.
Research & Innovation
In 1995, Dimplex developed the first truly realistic and completely electric flame effect. The appearance is remarkably similar to that of a traditional wood-burning fire. Since then, Dimplex has acquired over 30 patents for their electric flame technology. No wonder why they're recognized as the most trusted name in the industry! This family-owned company is well-known for their dedication to continuous innovation. Unquestionably, this leads to a product line with the most authentic-looking flames on the market.
Safe & Eco-friendly
Since the beginning, Dimplex remains committed to providing low-carbon products. The brand continually seeks to minimize environmental impacts and reduce the depletion of natural resources. Dimplex electric fireplaces use 90% less energy when compared to a standard gas fireplace. These units are 100% efficient and produce zero wasted energy. Additionally, Dimplex products are completely safe to operate. The glass will remain cool to the touch, making electric fireplaces a good choice for households with children or pets.
Easy & Affordable
Not only are electric fireplaces energy efficient, but they are also incredibly easy to install. Many models simply need to be plugged in. There is no need to worry about invasive installation projects. Because of this, Dimplex electric options make a great addition to apartments, condos or rental homes. Additionally, Dimplex products come with an industry leading warranty. Their electric fireplace options require virtually no maintenance. Moreover, you will never have to worry about cleaning messy ashes or soot!
Whether you are searching for a modern and seamless look, or prefer a traditional and standard appearance, Dimplex has the right product for you. Let's explore a few of Dimplex's top selling products.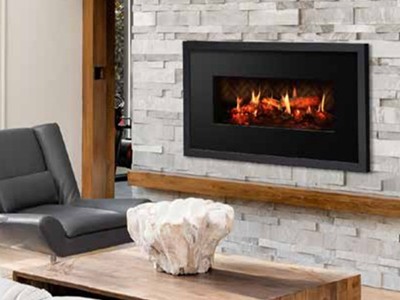 OPTI-V
Opti-V is one of the most advanced electric fireplaces on the market today. Lifelike flames are created from a 3D projection of a real fire. This stunning visual is synced with audio from the same fire. For a complete sensory experience, simply turn on the volume and enjoy the look and sound of a real crackling wood fire. Furthermore, Dimplex Opti-V linear fireplaces are easy to install as they do not require any venting.
OPTI-MYST
Opti-Myst Series linear fireplaces use ultrasonic technology to create realistic-looking 3D flames. This ultrasonic technology vaporizes water from a reservoir tank. The vaporized water then reflects an orange light. As a result, this creates a real looking smoke and flame effect. Opti-Myst is the only multi-sided electric log set on the market. It other words, it can easily convert into a fully see-through model.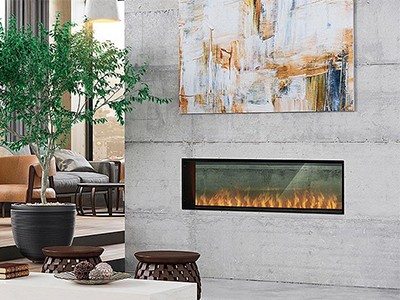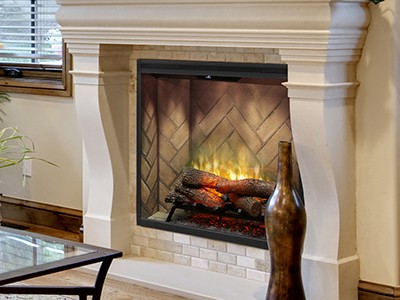 REVILLUSION
Revillusion fireboxes look astoundingly similar to a traditional fireplace. This electric firebox is hardwired for a completely seamless appearance. Exclusive "Thruview Technology" allows you to look directly through the flames to the back of the firebox. The Dimplex Revillusion Series boasts brighter, larger and more random flames in comparison to other electric fireplace options on the market.
IGNITEXL
Dimplex IgniteXL linear fireplaces feature edge to edge glass. As a result, this guarantees a beautiful view from every angle. IgniteXL electric fireplaces allow you to enjoy a customizable experience with a variety of color themes. Additionally, the fully functional remote controls all features with ease. While many electric options are strictly for appearances, the IgniteXL offers a heat-boost function to quickly warm any room.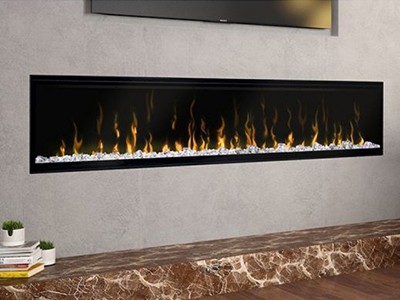 With such an expansive product line, you're sure to find the perfect Dimplex option for your home.
Contact us for more information.
Or visit one of our showrooms to experience Dimplex products in person.