Did you recently purchase a new home that included a fireplace? Or perhaps you have one in your home and you use it frequently? No matter what category you fall into, fireplace and chimney safety should be taken seriously. Homeowners in the Chicagoland area love using fireplaces to provide heat during the brutal winter, but many are not aware of the potential dangers. Keep reading for the benefits of consulting a professional Chimney Sweep to inspect your Fireplace this year.
Savings
Nothing sounds more attractive to homeowners than a cheap and easy DIY fireplace cleaning kit. It seems simple and harmless. You clean everything else in your home, why not give this a try too? Unfortunately, it's not so simple. Professionals are not only certified; they know how to spot damage that may not be detectable to the untrained eye. Potential issues can include damaged masonry, water leakage, or fire hazards. If these issues go untreated, they can cause thousands of dollars in damage.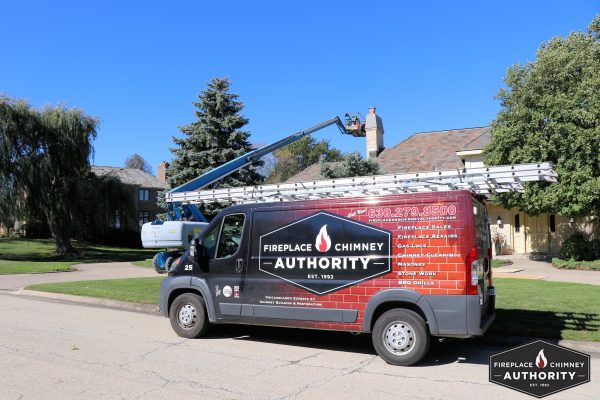 Safety
There's nothing better than knowing your family's safety is not being compromised by an unsafe fireplace. Chimney fires and carbon monoxide poisoning are very real dangers that should not be taken lightly. The buildup of creosote in the chimney can create a fire hazard, and it's basically impossible for a homeowner to thoroughly clean the length of the chimney without professional tools. DIY kits might seem like a good short-term solution, but they cannot guarantee your fireplace is in proper working condition and free from potential dangers. The best thing you can do to ensure your fireplace is free from danger is to hire a professional.
Professionalism
Not only do professionals use equipment most homeowners don't have on hand, but there could be hidden dangers that would otherwise go unnoticed. A trained professional uses special tools to access difficult to reach places up the chimney. A professional eye is trained to spot and prevent small critters that may have made a home in your chimney.
Performance
Dirty chimneys affect the way your fireplace and chimney perform. The unavoidable build-up of soot in the chimney restricts the air flow. As a result, the flue becomes thick with creosote reducing the amount of free area required to vent the fireplace properly. A professional chimney sweep will give the entire chimney a good cleaning, helping to eliminate the creosote build-up and allow the free-flow of air. Want to see proof? Check out our gallery to see recent Before/After's of Chimney Cleanings.