Fireplace & Chimney Authority
The Fireplace & Chimney Authority offers a huge assortment of Vent Free Gas Fireplace Logs with a large range of styles, sizes and prices. Vent free gas log sets have made great strides in performance, look and realism of the display. For decades, vent free appliances have received a bad rap for issues regarding odor, lack of realism and depletion of oxygen in the room and/or home. However, that is no longer true. Today, the options for vent free gas logs are seemingly endless and include traditional or contemporary styling, log design choices and remote-control systems.
Ask Our Experts
The Fireplace & Chimney Authority has several choices of vent free log systems on display in both of our showrooms. We look forward to assisting you in choosing the perfect vent free log set for your home to enjoy this winter and many more to come.
Vent free gas log systems are the most efficient gas logs available. A vent free system installed today will burn 99.9% clean and come standard with ODS (oxygen depletion) sensors which turn the system off if oxygen levels in the home fall below acceptable levels. It effectively makes your new vent free gas log system one of the safest appliances in your home.
Vent free gas logs are a great option for overall efficiency. Since they do not require a functioning chimney, your possibilities for location and installation are virtually endless. In addition, if your existing chimney flue is deemed unsafe, a vent free gas log system may be a great alternative to relining the chimney.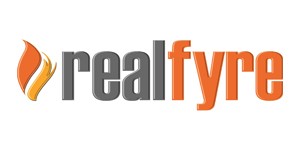 Real Fyre has been making gas logs for over 60 years, it's safe to say they've mastered the art of crafting realistic and beautiful gas logs and burners. Their vent-free burner systems are 99.9% efficient and include an Oxygen Depletion Sensor (ODS) to guarantee your homes safety.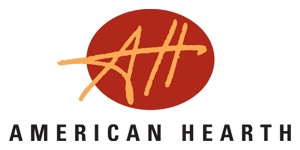 American Hearth Vent-Free Log Sets give you consistent and controlled heat minus those flare-ups or chilling die-downs we dread. With 99.9% efficiency, these gas logs warm your room quickly with half the energy of a vented gas log.
We have a fireplace showroom in Elmhurst and Lisle, both of which have a large variety of vent-free gas log sets to choose from. We have been installing and selling vent-free gas log sets in the Chicagoland area for over 20 years. Let us help design your fireplace project: from your gas log set, mantel and finishing material. We offer complete installation and do not use sub contractors on any of our projects.
Lisle Showroom
1702 Ogden Avenue
Lisle, IL 60532
Phone: (630) 969-8800
Mon – Thurs: 9AM – 6PM
Fri – Sat: 9AM – 5PM
Sun: Closed
Elmhurst Showroom
120 E. Lake Street
Elmhurst, IL 60126
Phone: (630) 279-8500
Mon – Thurs: 9AM – 6PM
Fri – Sat: 9AM – 5PM
Sun: Closed