Fireplace & Chimney Authority
The Fireplace & Chimney Authority carries a large selection of Fireplace Tool Sets with variations including style, size, shape, color and price point. Fireplace tool sets have been around since man discovered fire. They have now evolved to be more aesthetically pleasing while maintaining their functionality. Today, most fireplace tool sets have one or more of the following included; broom, brush, tongs, poker, shovel and bellows.
Ask Our Experts
We offer a variety of styles and price points to meet any need. In addition to standard sets, we have custom sizes and colors available to match your homes décor. We offer two beautiful and updated showrooms conveniently located in Elmhurst and Lisle, Illinois. Both have a fine selection of tool sets on display including rustic, hammered, modern and traditional choices.
So, whether you are looking to accent your gas log fireplace or need a functioning tool set for a wood-burning fireplace, The Fireplace & Chimney Authority is the place to go. Stop by today!
The Fireplace & Chimney Authority is proud to offer both Stoll and Pilgrim Fireplace Accessories for your tool set needs. These two manufacturers have decades of proven quality and innovation when it comes to fireplace tools which allows you to choose your dream look from the best selection available in the market today.
Stoll Industries prides themselves on the quality and craftsmanship of their products, all of which receive a special handcrafted touch throughout the production process.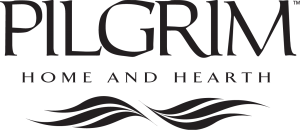 Pilgrim has been trusted by millions of families for the past 65 years. Providing high quality fireplace screens and tool sets, built on honest materials, careful craftsmanship and lasting customer satisfaction.
We have a fireplace showroom in Elmhurst and Lisle, both of which have a large variety that include rustic, hammered, modern and traditional tool sets. We have been the number one Fireplace & Chimney Company in the Chicagoland area for over 20 years. Let us help design your fireplace project: from your desired fireplace, mantel and fireplace door. We offer complete installation and do not use sub contractors on any of our projects.
Lisle Showroom
1702 Ogden Avenue
Lisle, IL 60532
Phone: (630) 969-8800
Mon – Thurs: 9AM – 6PM
Fri – Sat: 9AM – 5PM
Sun: Closed
Elmhurst Showroom
120 E. Lake Street
Elmhurst, IL 60126
Phone: (630) 279-8500
Mon – Thurs: 9AM – 6PM
Fri – Sat: 9AM – 5PM
Sun: Closed