Madison Luxury Direct Vent Fireplace
Luxury Fireplace at an Affordable Cost
Madison Luxury models retain the same overall dimensions as Premium models but feature ceramic glass (for better heat transfer), a dimmer-controlled accent lamp inside the fireplace, automatic blower, and an intricately detailed 13-piece log set.
The larger Slope Glaze Excess Burner provides a fuller ember bed and generates more heat than a comparably sized Premium model.
Liner options for Luxury Models include: Banded Brick, Stacked Limestone, and Black Reflective.
Luxury models are offered in Millivolt (with standing pilot), Intermittent Pilot, and in Multi-Function Remote models. Our Green Earth Preferred IP and Multi-Function Remote models eliminate the standing pilot for even greater efficiency and energy savings. Multi-Function Remote models include a thermostat remote control that automatically varies flame height and blower speed to maintain your pre-set temperature. In the event of a power outage, these fireplaces can operate with a standing pilot to provide uninterrupted heating.
Decorative Louvers

Decorative Louver Arch

Decorative Louver Mission
Decorative Doors – Include Handles, Screens, and Hinges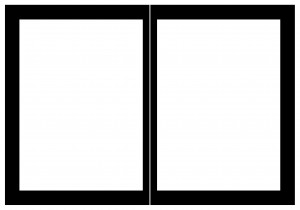 Decorative Doors, Rectangle
Extruded Aluminum Frames Frame and Bottom Trim Colors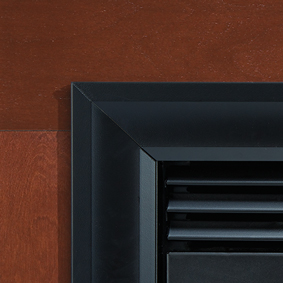 Matte Black (Shown on Cherry Mantel)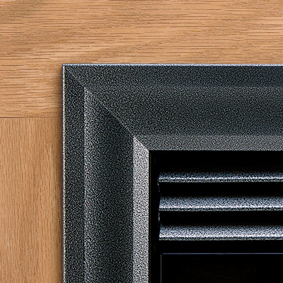 Hammered Pewter (Shown on Oak Mantel)
Liners
Visit our showroom today and speak with one of our knowledgable sales staff to begin designing "Your Fireplace".